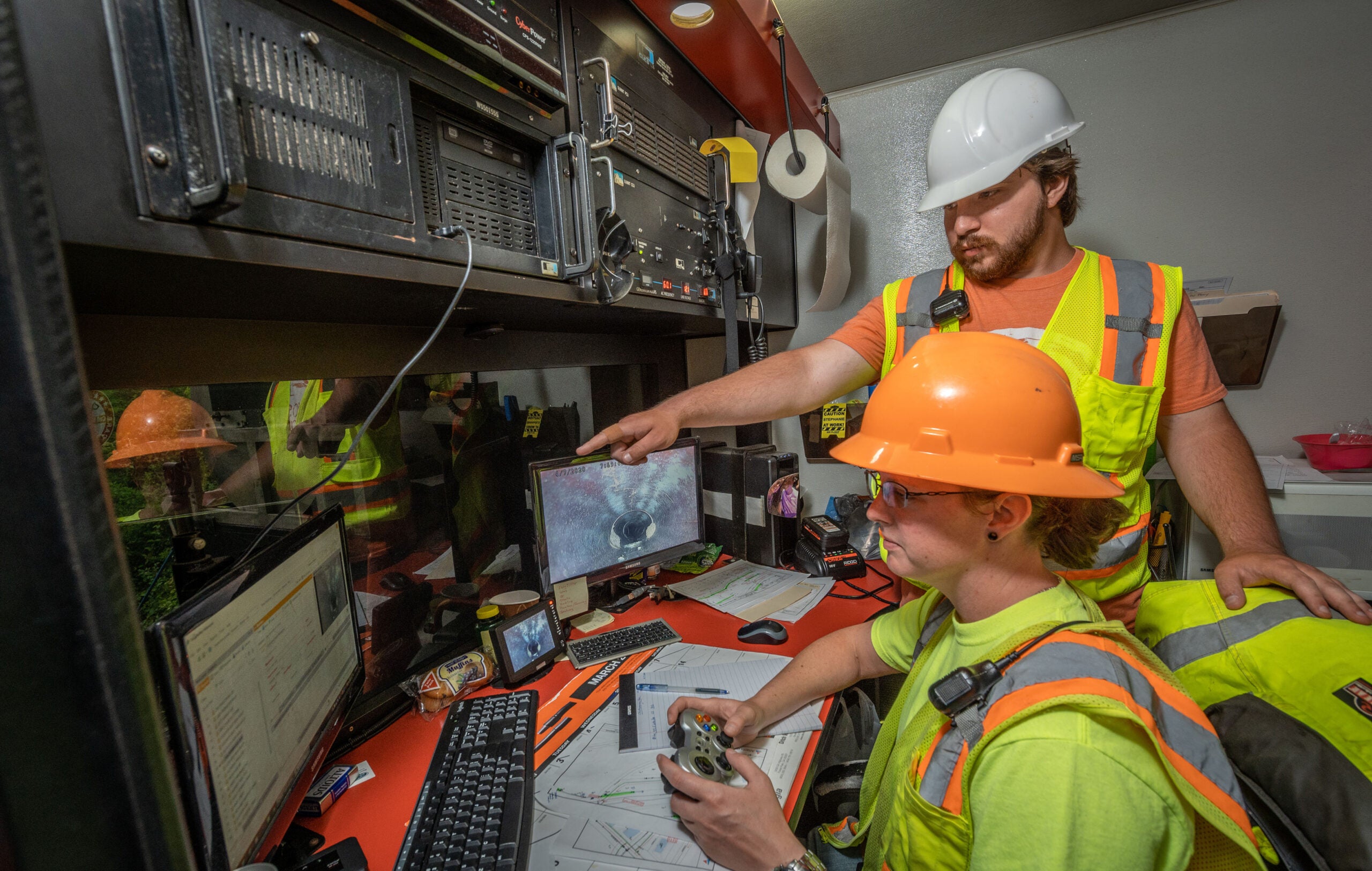 CCTV
Sewer and Lateral
Investigation Program
Southeast Connections offers a number of technologies for the location and inspection of sewer mains and laterals. We perform pipe cleaning, video inspection, record creation/documentation, and much more. Our equipment is designed with the safe and environmentally responsible installation of gas lines in mind.
Identifying Underground Hazards
Underground hazards exist in every situation where excavations occur and the frequency of encountering unknown threats is much higher in urban areas. To mitigate this danger, SEC uses state-of-the-art cameras to navigate the maze of pipes and cables that hide underground. We are a full-service provider to help you locate pipes, identify the problems, and implement repairs.
While making these inspections, we also assess the internal condition of the sewer mains and laterals and locate all cross bores. When you partner with SEC, you receive an experienced, well-resourced team with the highest commitment to customer excellence in the industry.
cctv services provided
Inspection Underground pipelines pre- and post-inspected for cross-bores

Locating Pipe locations and depths are marked above ground and documented

Repairs Any conflicts between sewer lines and gas lines can be repaired

Documentation Pipeline locations are documented for quicker identification if needed again
Cleaning Pipelines are cleaned which restores flow for the sewer owner

Municipal Inspections Conducting PACP, LACP, MACP inspections

Video and Documentation Review 100% of Legacy Inspections are reviewed offsite

Video Records Recorded in MPEG4 H264 format. Video documentation stored on offsite cloud server