Faces of SEC
Southeast Connections has many dedicated and talented individuals that make our company great, and we are proud to feature many of their personal and career growth stories. Our culture is centered around growth, and we're committed to creating an environment where our employees can thrive. We empower each team member to play leadership roles in advancing a more inclusive, respectful, and prosperous world.
Watch some of our employee's stories and the rewards of working in the construction industry.
Robert Ojeda, Foreman (Conyers, GA)
Following his father's advice to start a career in the natural gas industry, Roberto joined SEC six years ago as a laborer. From that entry-level position, his passion for the job and ability to learn quickly led him to advance to become a foreman.
Anissa Juliana, Leadman/Operator (Wilmington, NC)
After graduating from her Gas Technician Program, Anissa's chance meeting with Area Manager Michael Dempsey led her to take a leap of faith and move across the country to start a career with SEC. Today, she continues to grow and take on new opportunities.
Claudia Ruiz, Human Resources Business Partner (Greensboro, NC)
Claudia shows us that with dedication and determination, anything is possible. Growing up working in her family's business and seeing her parents struggle with a language barrier, she honed her translation skills and cultural awareness as a young girl and today leverages those skills working for SEC.
Robert Ojeda, Foreman (Conyers, GA)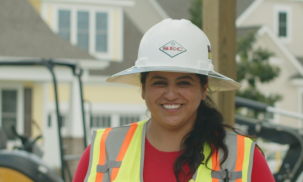 Anissa Juliana, Leadman/Operator (Wilmington, NC)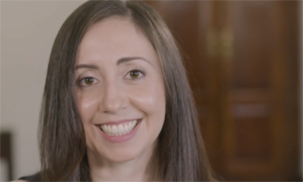 Claudia Ruiz, Human Resources Business Partner (Greensboro, NC)